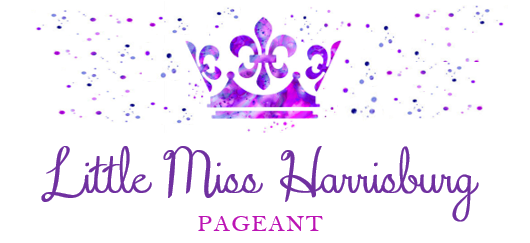 Registration is not quite open for the 2021 Little Miss Harrisburg Pageant yet, please wait for details to come out in the spring of 2021!
Open to girls ages 4-12, with three different categories; Tiny Miss Harrisburg (4-6yr), Little Miss Harrisburg (7-9yr), and Junior Miss Harrisburg (10-12yr).
Pageant is from 6:30pm - 8:00pm, Friday, June 11th.

Every child will leave with a t-shirt and will ride on a float in the Harrisburg Days parade on Saturday, June 12th.
Early registration is $25 with a deadline of May 7th, 2021.  After May 7th, 2021 the registration fee is $35.00 with a the absolute deadline for registrations being May 21, 2021.
Previous title holders are not eligible to participate in the same age division, however if they have moved to a new age division they are welcome to participate in that age group.  
If you have concerns with the registration fee that would prevent your child from participating, please contact us.